It SNOWED here this week! I can't believe it!!! And I'm not talking about a few little flurries. We practically had a blizzard on Tuesday!!
I was hoping fall would last just a little bit longer! We did have an early Thanksgiving dinner with my husband's side of the family, though, which made it feel a little more "fall". I used a cute new kit from Erica Zane and Denise Beatty Originals to scrap the event.... it's in the store today! It's called
Let's Get Together
. I also used Erica's newest set of
templates
.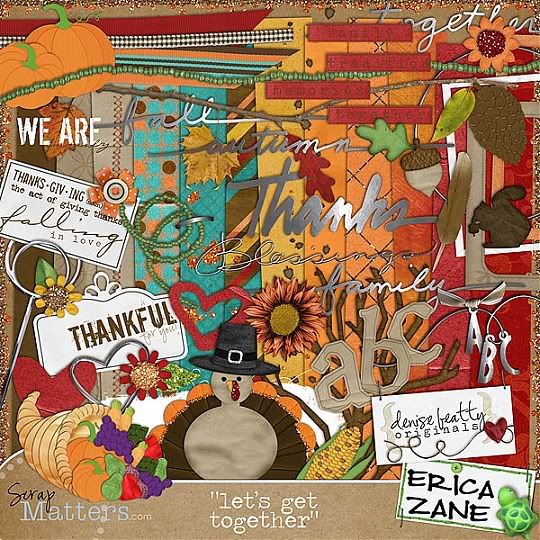 I'll let you in on a little secret.... if you visit
Erica's
and
Denise's
blogs you just might be able to snag a couple of coordinating freebies! :)
I actually did a few other pages this week, too, but I can't show them to you yet! :) They will be coming up soon.... along with that template I've been promising.