I've been in such a crafty mood this week! Surprisingly, I've only done one digital scrapbooking page, but I did do this fun little projcet:
These are magnets I made for my mom for her birthday. I think they turned out super cute! I mod podged paper onto chipboard shapes and then added embellishments with the glue gun. After that, I stuck a magnet on the back (also with the glue gun) and they were ready to go! Super easy!
As for the digi scrapping I did this week, I used Erica Zane's new kit,
Sweetest Days
. I love the colors in this kit!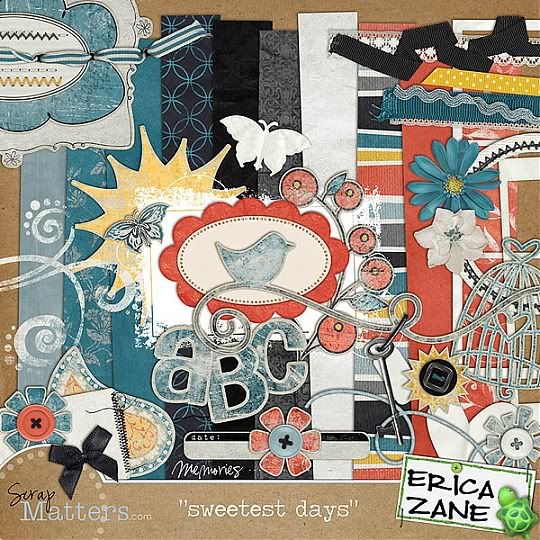 And here's the page I did with it:
I did this page for the
Grand Theft Layout Challenge
at Scrap Matters and I lifted
Puddle Jumper
by nockosh.
I'm going to be moving this week (and I still have LOTS of packing left to do!), so I'm not sure if I'll get an other post in any time soon. We'll see.